Experience the PENS differently. An array of activities for young and young at heart are available throughout the year.


Become a member and receive discounts on the PENS activities.
Moonlite Hike
(cancelled for the season)
Reservation mandatory to know where and when it starts, and to be advised if we have to cancel
450-538-4085 or This email address is being protected from spambots. You need JavaScript enabled to view it.
Cost: $5 PENS members or $10 for non-member (includes trail access fee).
Bird Hikes
BIRD OBSERVATION HIKES
For the curious to the dedicated ornithologist, these hikes are destined for all levels of bird lover! Bring your binoculars and your field guide (if you have one) and come and join us on the Parc Sutton trails to welcome the birds arriving from the south.
Meeting Point:
Hotel Horizon lower parking lot, 297 Maple:
June 14, 2020 from 7am to 10am
Two more hikes in June!
Village Sutton, stationnement club de Curling, 26 rue Pleasant
June 20, 2020 from 7am to 10am
Hotêl Horizon stationnement en bas (à gauche), 297 Chemin Maple, Sutton
June 27, 2020 from 7am to 10am
Cost: By donation (trail access pass not included).
(9 registrations maximum)
Reservation mandatory 450-538-4085: Participate in the number of hikes you want.
Bring your binoculars, good shoes and a bird identification guide (if you have one)!
Mushroom Workshop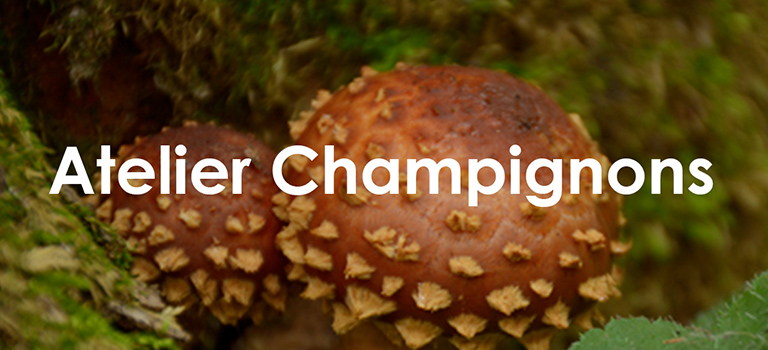 Once again, Paul Dorion is offering to share his passion for the incredible world of mycology that he has had since the age of five; and of course, all the knowledge he has aquired over the years.
The Wild Mushroom Identification workshops consist of a full day activity, from 9:30am-4:00pm and only costs $60 per person (free for children under the age of 12 years old).
- July 11th and 25th
- August 8th, 15th and 29th
- September 12th and 26th
- October 10th
* Paul can be available on a Sunday if you wish to participate but cannot attend on a Saturday. Please note a minimum number of participants is required…
To register, select a date and sign up by responding to the below email, phone number or on Paul's Facebook page.
What a pleasure it will be to spend the day together!
For information AND registration (mandatory) contact: Paul Dorion, Champignons des Cantons, au (450) 538-3469 or This email address is being protected from spambots. You need JavaScript enabled to view it.
Photography Contest 2020
The contest objective is to share the beauty of our mountains from different angles and throughout the seasons.
Be inspired by this year's theme: Life is...
We are very fortunate to have access to an environment that abounds in beauty. Share what takes your breath away!
Eligibility Criteria
The contest is open to all Parc d'environnement naturel de Sutton(PENS) and Mont Sutton outdoor enthusiasts. Jury members are excluded from the competition.
All photos must be in landscape format (the width greater than the height) and must have been taken during an outdoor activity within the Parc d'environnement naturel de Sutton and Mont Sutton trail network. The photos can be in digital format, printed or on slides.
Terms and Conditions and Photo Submissions
Send your photos one at a time, at a resolution of at least 300 dpi. Submissions must be sent to This email address is being protected from spambots. You need JavaScript enabled to view it., before the August 15th, 2020, midnight. Each photo must include the following information: family name, first name, the telephone number and email address of the contestant, a title for each photo, the location the photo was taken, and the age of the photographer if he or she is under the age of 15.
Contestants can send up to five photos, however the jury will retain a maximum of three photos per contestant for the exhibit. A contestant can win one prize. If a contestant wins both the jury selection AND the public's choice (love at first sight), then the most valuable prize of the two categories will be awarded. Printed photos or slides can be delivered in person to the Parc d'environnement naturel de Sutton ticket booth or by mail. They will be scanned and returned to the photographer.
Please do not send a photo larger than 3MB to avoid overloading our inbox (many participants wait until the last minute and slow down the submission process ....
Copyright
Participants certify that they own all the rights to their submissions, in addition to the consent of the people who appear in the photo. The Parc d'environnement naturel de Sutton is released from all legal action that could be brought following the publication of these photos. Each submitted photo can be used for promotional purposes by the Parc d'environnement naturel de Sutton and partners (subject to the mention of the author's name).
Selection Process
A jury consisting of representatives from the PENS, Mont Sutton and three successful artists who love the Sutton natural environment will select the winners. The following criteria will be used during the selection process: theme consistency, composition, visual impact and originality. Chosen participants will receive a participation prize consisting of an 8" by 12" print of their photo. This print can be picked up as of October 19th at the PENS ticket booth, 900 chemin Réal, Sutton.
Exposition
Selected photos will be on exhibit during the Mont Sutton Fall Festival, weekends from September 12th to October 12th, in the main ski chalet (altitude 400), and on the PENS Facebook page. We invite you to vote for your top picks.