A Short Hike
Boucle du Vieux Chemin
Unless the creeks are flooded (in which case this circuit becomes impassable), it is one of the easiest loops of the nature park`s network ... Between the gentle descent into the maple sugar bush, the big erratic block that plays sentry on the edge of the brook and a Vieux-Chemin (the old road) rich in history, this hike is recommended for those looking to submerse themselves in nature away from the crowds ...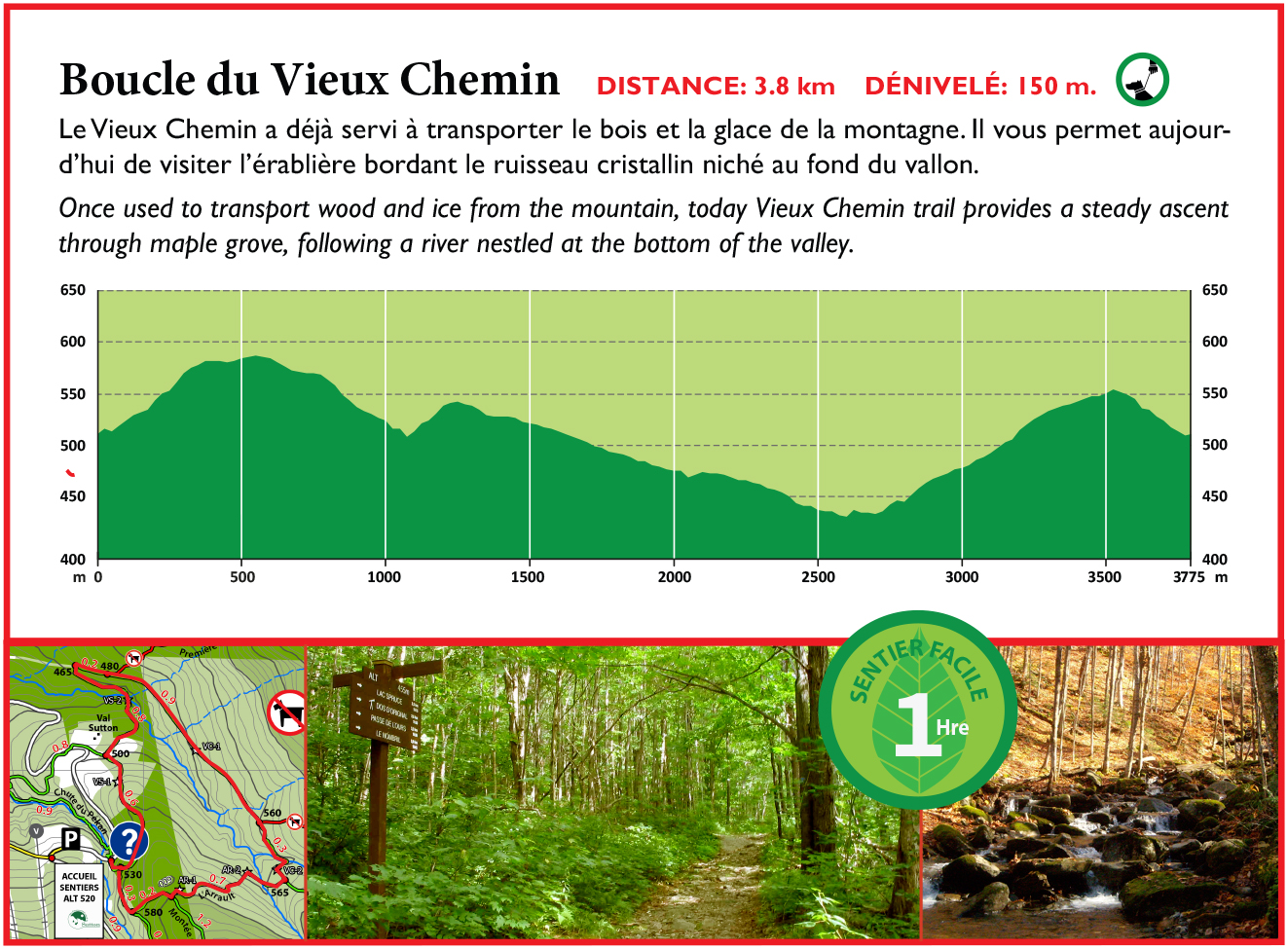 A medium hike
Boucle des lacs (one way trail)
A classic for first time visitors, because of its relative ease and the charm of the lake. A superb view of Montérégie was opened last year midway along the Spruce Lake Trail, adding to the fun. Very frequented during peak periods. The Mud Pond loop is an interesting alternative if you are looking for a quieter hike.

Mud Pond Loop
When you leave the Spruce Lake Trail to join the Vieux Chemin Trail, the Mud Pond Loop gives you access to one of the quietest areas of the network. Perfect for contemplating nature.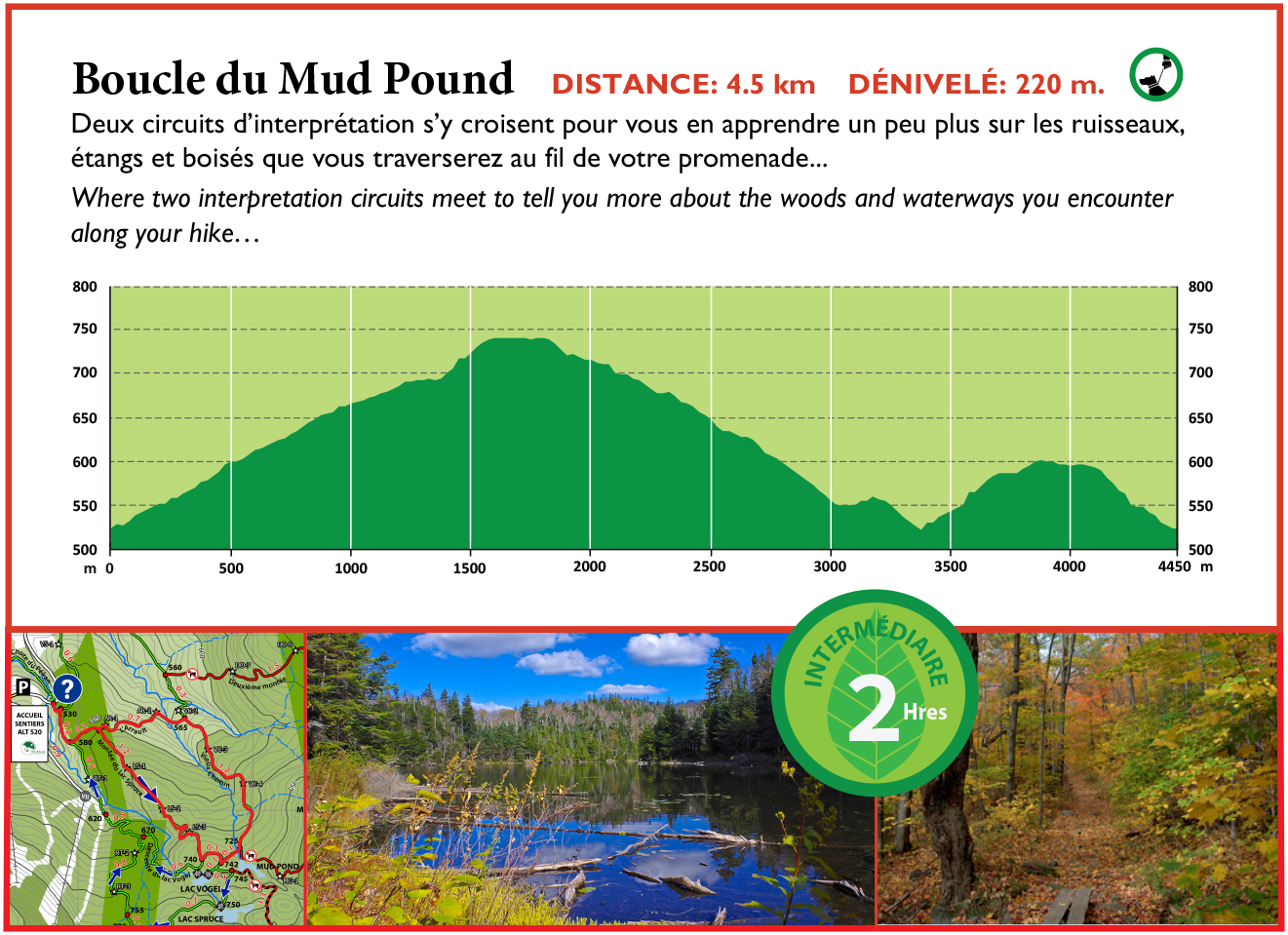 Half day
The Dos d'Orignal Loop
From the summit of des Hollandais to the natural lookout of 'Échine, the ridge of the Dos d'Orignal offers views that rival the Round Top trail (without the hiker traffic). Be prepared for a steep climb and descent. During periods of snowmelt and heavy rain this loop becomes impassable.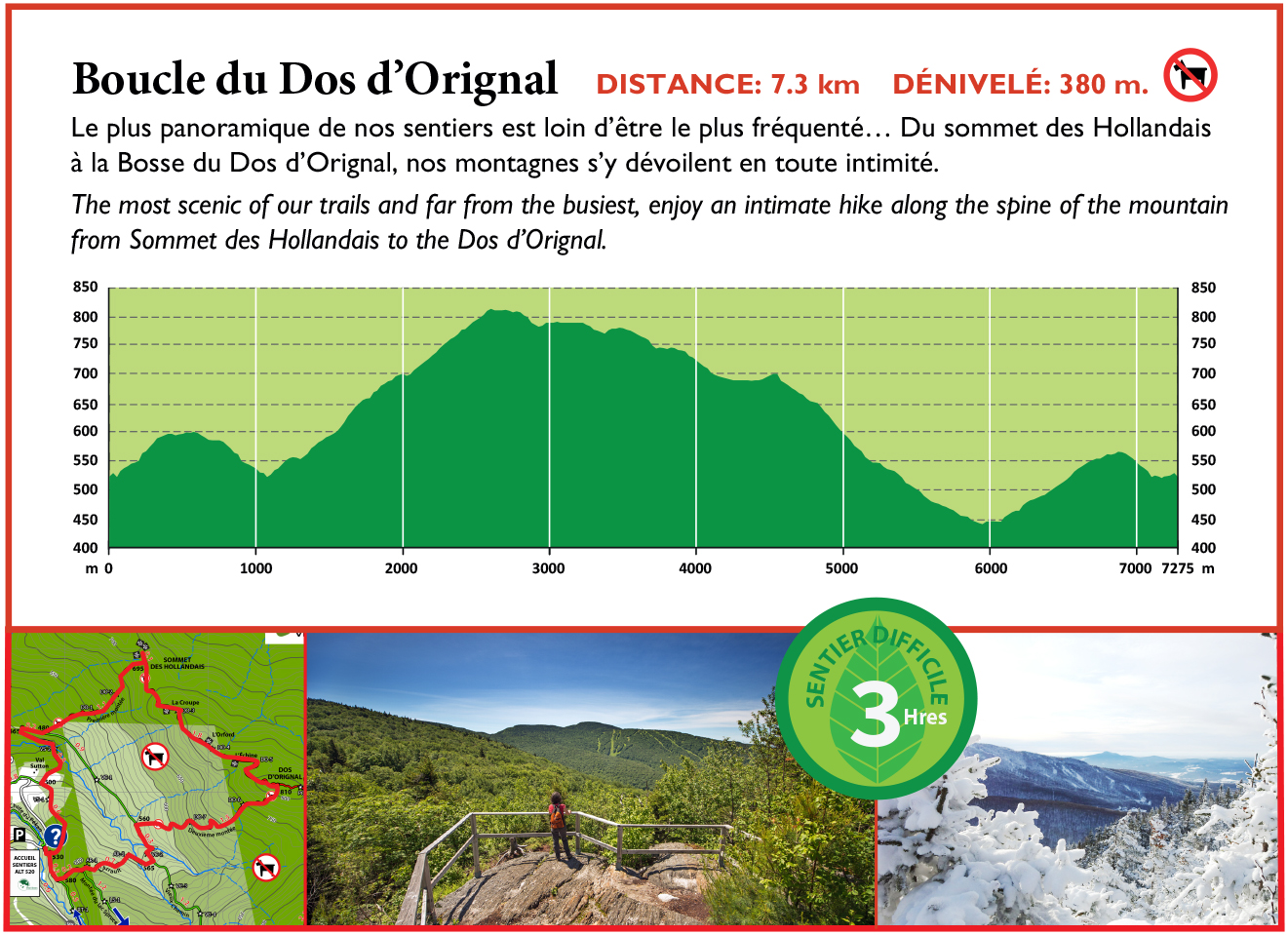 Spruce lake and Round Top
A classic hike popular with everyone and without reason. Beautiful view of the lake and a wonderful vista at Round Top.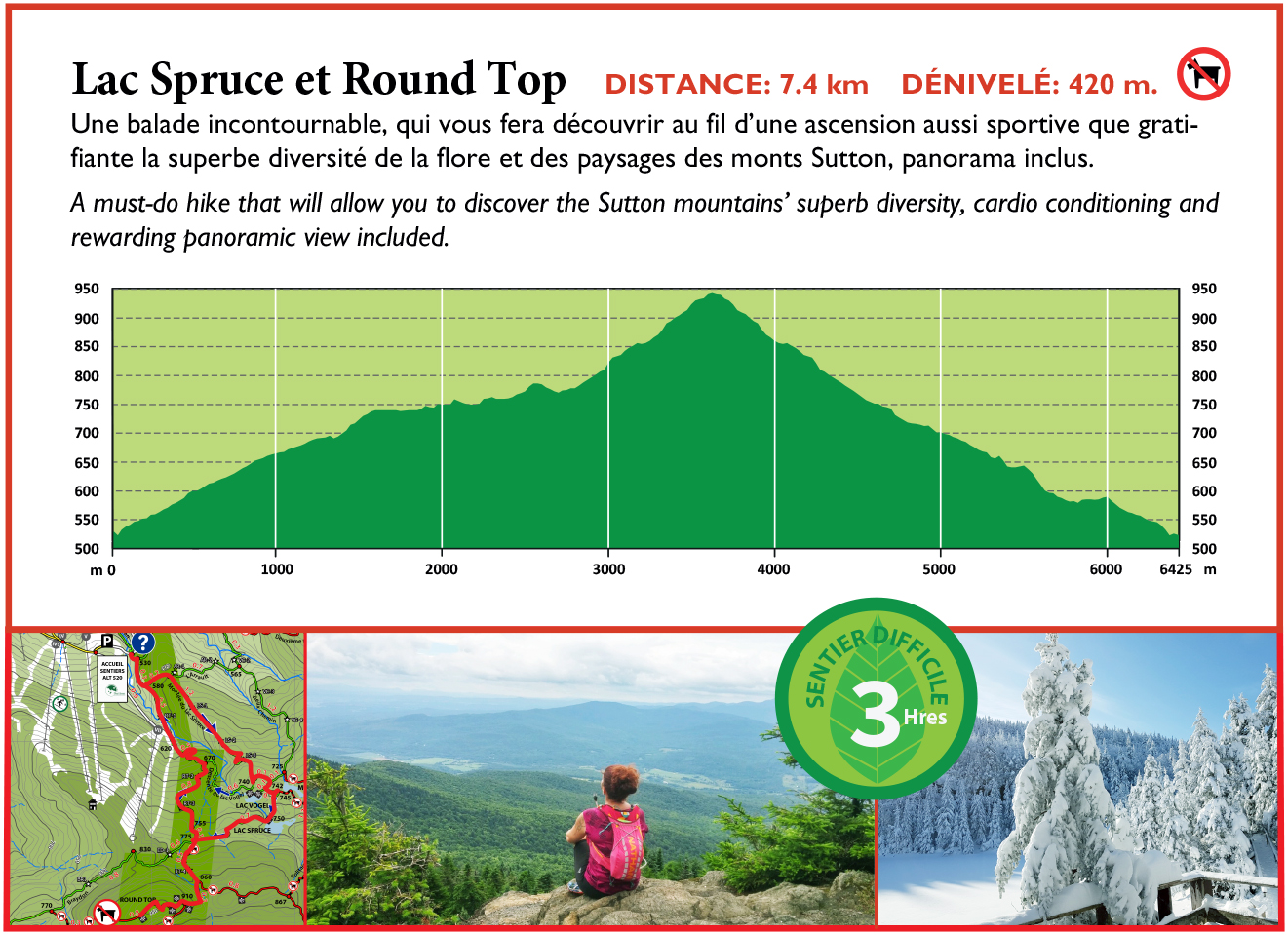 Spruce lake and Mohawk lake
It's a route appreciated by seasoned hikers for its difficulty and mileage, as well as its two high-altitude lakes and the famous Abenaki rock.
The Total
The Loop of Ridges
Once past the multiple lookout points of the Dos d'Orignal trail, you will reach an area where several century old birch trees are perched on erratic blocks crowed with ferns. This area is one of the oldest sections of the Estrie trail network. This demanding hike is worth the trip.